Online Ski Lessons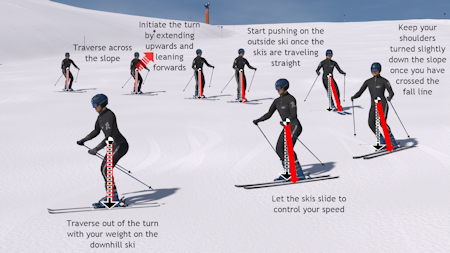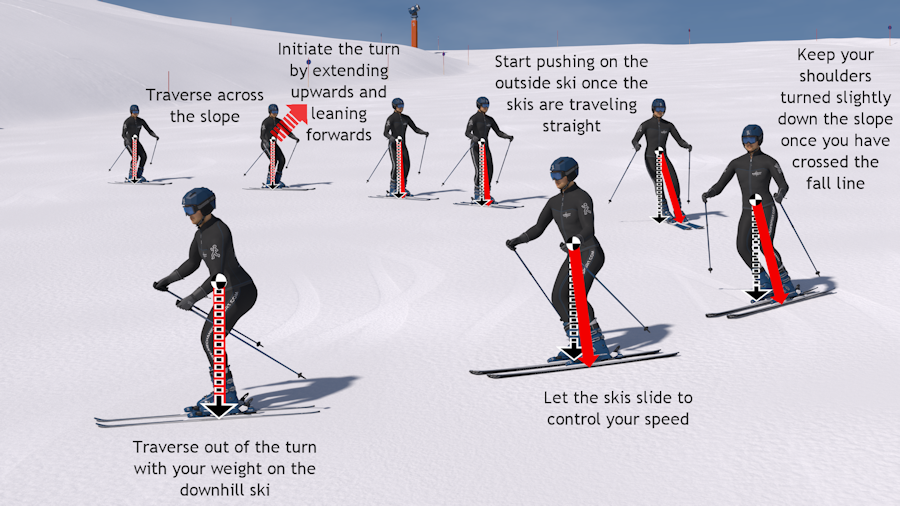 You can learn how to ski online, even though actually learning to ski needs to be done in real life. This website explains the important techniques and mechanics of skiing, showing how and why they work. When used in conjunction with ski lessons this can make learning to ski much quicker and more enjoyable.
How to Ski
The site explains why certain things are important, shows common mistakes that people make while learning to ski, and gives a few tips on things that can be tried to achieve the correct techniques.
The theory side of skiing is often overlooked, yet it is very important, and can make a large difference when learning to ski. Many people find that with an understanding of skiing's mechanics, it greatly helps them to improve, and to enjoy skiing even more.
Ski lessons can be expensive so why not use the information here to supplement them, and get the most out of your time on the slopes.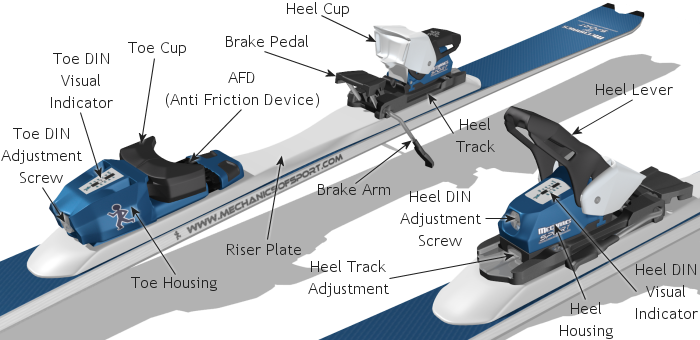 Easy to Understand
In general most of the components of skiing are very simple in part, but when all the different parts are put together, it can get a bit complicated. In this site explanations and diagrams are very carefully used to make all the components as easy to understand as possible, and show clearly how they all fit together.
Learn About All Aspects of Skiing
To understand skiing fully, you must know about everything from the equipment and how it works, to the basic mechanics, manoeuvres and techniques. People don't always have the patience for this though, so the site is carefully cross-referenced so that it's easy to look up anything that is not understood properly.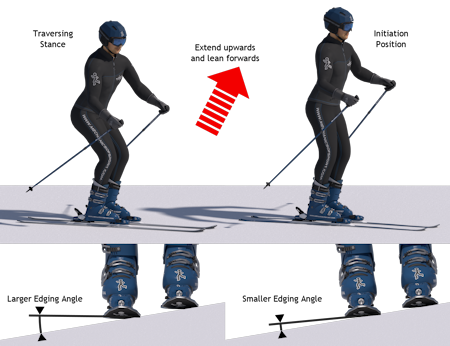 Skiing Lessons
This site is intended to be used in conjunction with ski lessons, and cannot replace a ski instructor. Performing relevant exercises is a very important step to achieving the correct technique, and is best done in real life with an instructor, for this reason exercises are not included on the site, just finished techniques.
Please start to look through the skiing site by going to the Ski Equipment section.
If you have found the site helpful, or would like to give feedback, please either fill out the feedback form on the feedback page, email contact_me@mechanicsofsport.com or see the contact page. If you would like to support mechanicsofsport.com, helping to keep the website a free and unbiased source of skiing and snowboarding information, as well as enable more content creation. Please make a donation using the button in the bottom right corner.